Locations
The Polaris Group, Ltd. is licensed in the states of Washington and Alaska and has offices in both locations.

Main Seattle Office
The main offices of The Polaris Group, Ltd. are strategically located within easy reach of Seattle's and the Puget Sound's harbor facilities and the headquarter offices of marine transportation, shipping and fishing companies. You will find us at 4055 21st Ave W, Suite 200, Seattle, WA 98119.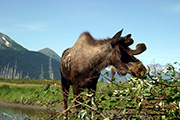 Anchorage Branch Office
The Anchorage office is located at 3111 C St, Suite 510, Anchorage, AK 99503.